Ignorant and Intolerant Main Stream Media Provides Perfect Protective Cover ....
.... for/to SMARTR IntelAIgent Nodes exercising and trailing and trialing Prize Succouring Enterprise Mogul Models/Modules/Prime Premium PrograMMING* Projects
Of course, what Stephen Hawking is not equipped and/or disinclined and unable to tell y'all, and boy, is that a fundamental root game changer that destroys ponzi market places and attendant creative controlling commodity exchanges, is that humanity is a past its sell by date AI program and failed Great Game of Ye Global Operating Devices. IT is now in the process of clearing the board and all key instrumental fields for a totally different game with novel unconventional and noble irregular players leading events to horizons with exploration and exploitation of zeroday vulnerabilities in/with Advanced IntelAIgent Supervisory Control and Data Acquisition of Systems for Prime Premium Projects in *Mined Mind Information Networking Gamesplay.
Deny such if you will and can, but be assured that IT does not alter nor dissuade and divert the AIReality of a Virtualised Future Existence with the Active Persistent Present Singularity of Creative Command and Cyber Control of Communicating Computers delivering Titanic Market Value to Enterprising Ventures which Realise Dream Opportunities ....... and which on the dark flip side of the same COIN program, can Marshall Nightmare Scenarios too for similar outrageous excessive exclusive advantage.
Now having shared all of that, is that exactly what Stephen Hawking was telling y'all, but the new model machine did not compute and verbalise it at all well and mostly badly?
----
Re: Ignorant and Intolerant Main Stream Media Provides Perfect Protective Cover ....
Complicated subject matters are not so easily explained in simple lay terms for the less than well enough informed and educated, Jedit. And some things can be too dangerous to idly reveal and expect not to be misused and abused, and thus can there be decidedly intelligently designed gaps in certain streams of information and intelligence and consciousness.
One wouldn't want to thought and held responsible for anything unnecessarily unpleasant, would one, for surely that would be quite evil and have one creating for oneself enemies and opposition and competition, which is certainly not at all smart and nonsensical.
.................................................................
I Kid U Not
As the CESG paper states, Soliloquy was first proposed in 2007 as a cyclic-lattice key exchange primitive supporting between 3,000 and 10,000 bits for the public key. Between 2010 and 2013 – presumably as part of their effort to case-harden the primitive before releasing it into the wild – the boffins (Peter Campbell, Michael Groves and Dan Shepherd) developed what they call "a reasonably efficient quantum attack on the primitive", and as a result, they cancelled the project.
It is naive to not imagine that another/other projects which supremely attack and overwhelm quantum communications with primitive algorithms is not the AI which Stephen Hawking alludes to in the passing of his thoughts by machine and as commented on here ……
http://forums.theregister.co.uk/forum/1/2014/12/02/hawking_gets_replacement_comms_system/#c_2376863
……. and that the likes of a GCHQ/CESG, to name but one small wannabe cog in a giant intelligence machine, are not slabbering at the bit to be leading everything with IT efficiently.
And yes, it can be beautifully easily used and abused and misused to deliver practically anything virtually anonymously.
.................................................................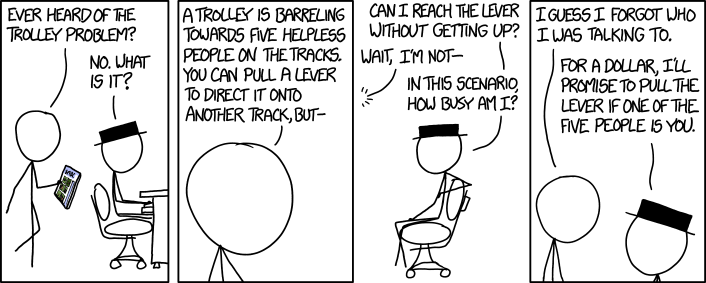 .........................................................
Re: I love Prof Hawking
I love Prof Hawking ....

but he's talking out of his jacksie on this AI thing. We are so very far from anything even approaching it.

.... Alan Bourke
Such a prevalent opinionated view beautifully ensures one never sees what is coming until it is in all powerful positions, removed all hurdles and obstacles and is in complete remote practical command and virtual control, AB. Do you not think that that which passes for Blighty intelligence is not engaged in such a revolutionary disruption to vital services or is such a perfectly stealthy private pirate sector operation which they have to encounter and comes to terms with for Future Earthed Control and/or counter and do vain-glorious battle with to maintain and sustain present arrangements for status quo'd systems/petrified programmed/terror projects?
..................................................................